Houzz just released the results of its 2018 study on kitchen trends, which revealed that 75% of homeowners are obsessed with clutter-free countertops, 66% with ingenious storage options, and 49% with easy recycling options.
In order to create the kitchen of their dreams, homeowners are spending up to $42,000 for what they deem the most important features in a kitchen: adequate storage, followed by the need for space to easily work, play, live and entertain.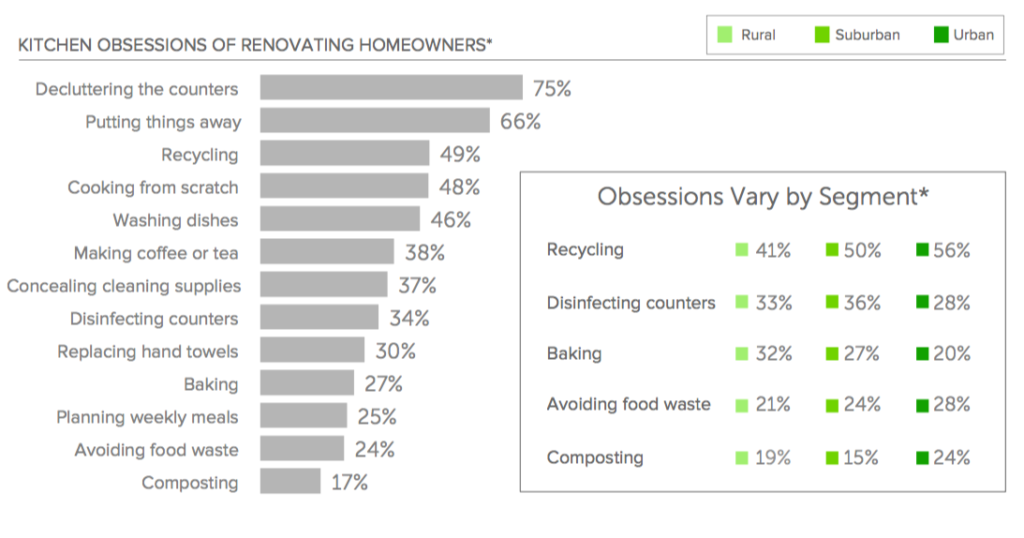 Homeowners are also paying quite a bit of attention to countertops, which is the most common upgrade and is often the item renovators are willing to spend a little extra cash on. When it comes to the material homeowners are choosing for their new countertops, granite is falling out of favor with a consecutive three-year decline in popularity, and engineered quartz is taking the lead.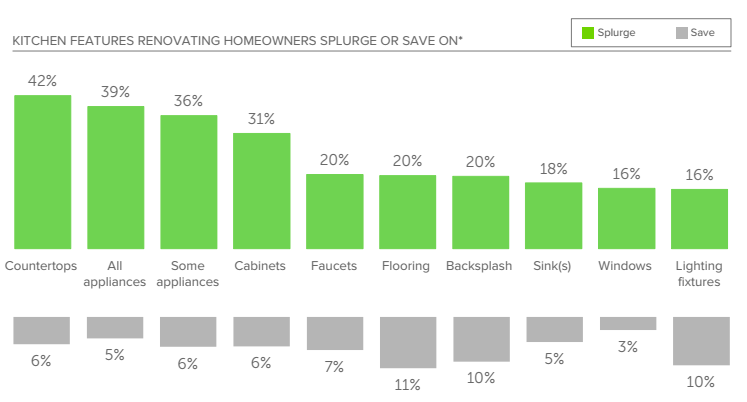 What else ruled kitchen trends?
Bringing tech into the kitchen – not so much TVs but homeowners are gravitating toward home assistants and wireless and voice-controlled kitchen appliances.
White kitchens – white is the predominant color for backsplashes, countertops, and wall finishes.
Ditching hardwood for engineered wood – although hardwood is the most popular, its popularity has been on the downward slope since 2016, and wood-like flooring such as engineered wood or laminate, is on the rise.
Cabinets – most homeowners are choosing shaker-style, with flat-panel and raised panel coming in at a close tie for second and third.
Source: Houzz
Author: Marian McPherson