Many homeowners attempting to save money on household projects are turning to DIY projects. But do-it-yourself fixes can be costly, shows a new survey from Clovered, a home insurance company.
Eighty-seven percent of more than 1,000 homeowners recently surveyed admitted to making a mistake while attempting a do-it-yourself home improvement project. The median amount spent on fixing those DIY mistakes was $137.50, the survey showed. Millennials tended to spend the most in fixing their mistakes, spending up to four times as much as baby boomers—$200 versus $50 post-mistake.
The top DIY mistake across all generations was starting a project without the necessary supplies or tools. Gen Xers tended to admit to picking the wrong paint, and millennials were the most often to skimp on materials, the survey showed.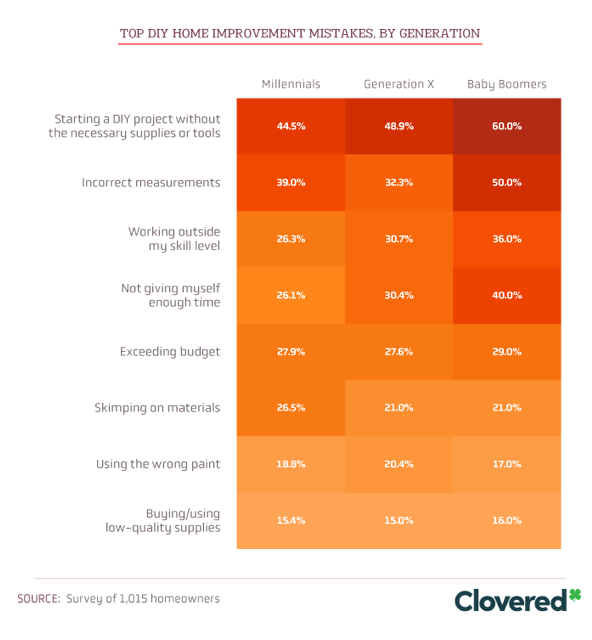 Thirty-two percent of DIYers admit to having to contact a family member or friend to help them finish a home improvement project. Seventeen percent said they then hired a professional contractor to complete the job.
One in four homeowners who attempted to DIY also injured themselves. The most common injuries were "cutting myself with a sharp tool or project material" (74.9%), "hitting myself with a hammer or other tools" (58.4%), and "tripping over materials" (49%).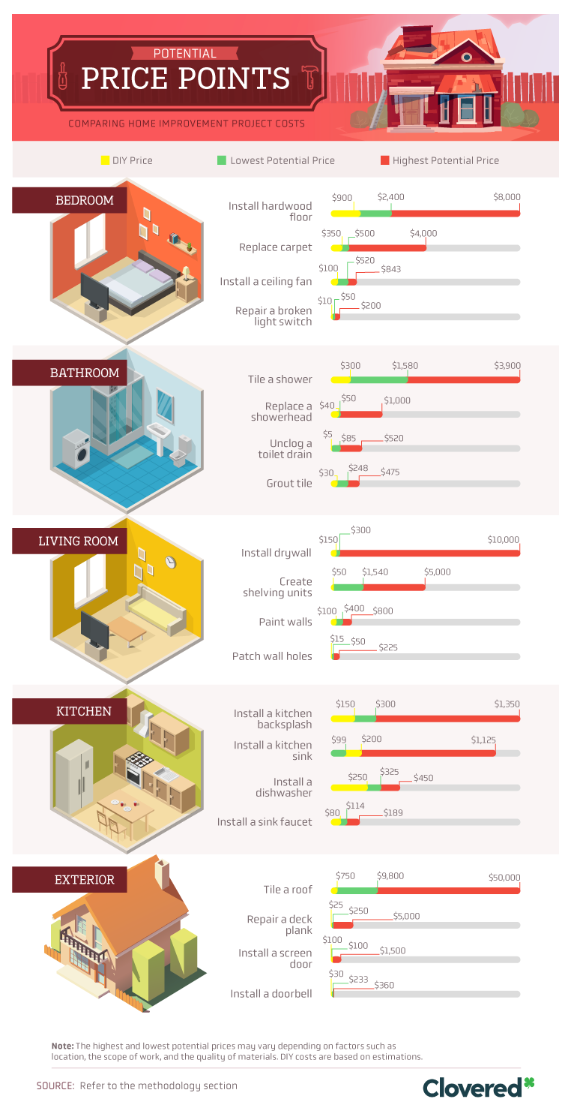 Source: Realtor Magazine