1. Hiring the wrong Realtor: Hire a pro you like and trust and you don't need to read the rest of this post. Hey, we know a few and if you ask nicely we just may share them with you… hello@smithspencer.com 
2. Overpricing or "testing the market": It's easy to fall victim to this bad strategy in a sellers market, but riddle us this: what % of the buyer pool likes overpaying for anything – not to mention the biggest bill they'll ever get? The market and your buyer will always dictate the price no matter what you think your home is worth.
Seller sees this:                                                Buyer sees this: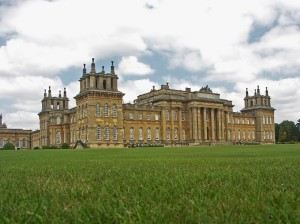 3. Listing at the wrong time of year: Unless you absolutely have to, don't list before Thanksgiving or Christmas or in the dead of summer. Why? When one is on Holiday, making big decisions just don't jive. Early Spring in Charleston is the ideal time to list if you want the largest pool of buyers.
4. Unnecessary expenses: Consult with your Realtor before doing anything that is going to cost you some $$$. Just because a home is vacant doesn't mean it must be staged – some homes sell themselves because of location or value, and decor won't be a factor for that buyer. If you plan to paint – consult with your Realtor first on color or painting over brick – paint can often over-personalize a home and alienate potential buyers. And please rethink the DIY projects; we reserve the right to issue a citizen's arrest for any so-called "upgrades" you make after attending YouTube University.
5. Becoming over involved in a marketing strategy: Down girl! Don't nitpick about the language buyers will read in the description or features, and don't troll the web looking for your listing. If it is in MLS, Zillow, Trulia, and Realtor.com everyone in the market for a home knows it is for sale. If you have awesome pics, a price in line with the market and comps in your area, and list at the right time of year, you will sell your home!